SOARING WITH STEM!
    "Up in the Air, Junior Birdman
Up in the Air, Birdman Fly
      Up in the Air, Junior Birdman
           Get your wings and learn to fly!"
Get your students ready for take off!  Activities that explore the basics of aviation are not only fun, but can teach and review aspects of the scientific process and the engineering design process. They also provide lots of opportunities to integrate other subjects into the aviation unit from weather to history to language arts and physical science. As the testing season wraps up, it is the perfect time to engage your students in the exploration of flight. We have gathered a wide variety of resources, ideas, and plans to help you develop an aviation unit for your class that will end your school year with a smooth landing!
Resources and Ideas
The Civil Air Patrol has an education division with lessons, grants, contests, and activities. Membership is required but it is reasonable
http://www.gocivilairpatrol.com/cap_home/educators/
NASA has a wealth of materials, the most recent being "Living in the Age of Airplanes" that was written to support a recently released movie by the same name. The movie is being shown throughout the country at science centers and museums.
http://www.nasa.gov/sites/default/files/files/Living-in-the-age-of-airplanes-resource-guide.pdf
http://www.airplanesmovie.com/find-a-theatre/
The Federal Aviation Agency (FAA) educational resources provides lessons and experiments as well as coloring books and games.
http://www.faa.gov/education/educator_resources/educators_corner/
The Yale Teacher Institute has ten aviation lessons for elementary students at their site
http://www.yale.edu/ynhti/curriculum/units/1990/7/
The Smithsonian Resource Center has videos, interactive activities, and lessons for classrooms.
NOAA's SCI-Jinks has supporting weather lessons and games including one for a simulated traffic controller game.
http://scijinks.jpl.nasa.gov/menu/games/
American Institute of Aeronautics has lessons and grants for teachers
https://www.aiaa.org/STEMK-12/ 
Literature and Aviation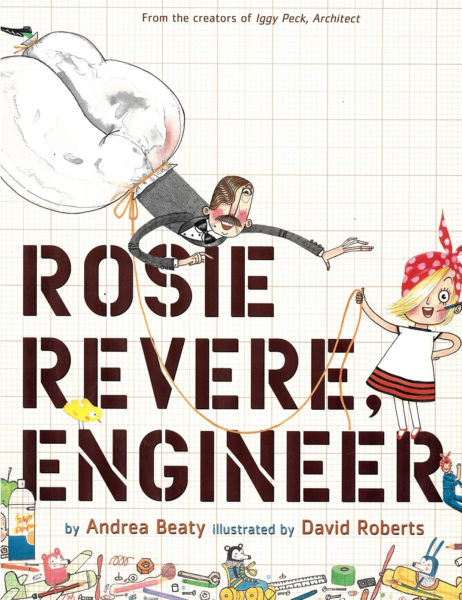 One of our favorite engineering picture books, Rosie Revere Engineer,
by Andrea Beatty, has an activity page of aviation activities that are perfect for primary classes
http://www.andreabeaty.com/rosie-educational-resources.html
For a wealth of book ideas, Carol Hurst has a wonderful blog that covers literature and flight with ideas for integration.
http://www.carolhurst.com/subjects/flight.html
Ready to Take Off with Aviation?
We have several STEM aviation lessons from gliders to straw rockets and mini-copters with easy to find materials. We also have ready-to-go bundle with a week's worth of activities.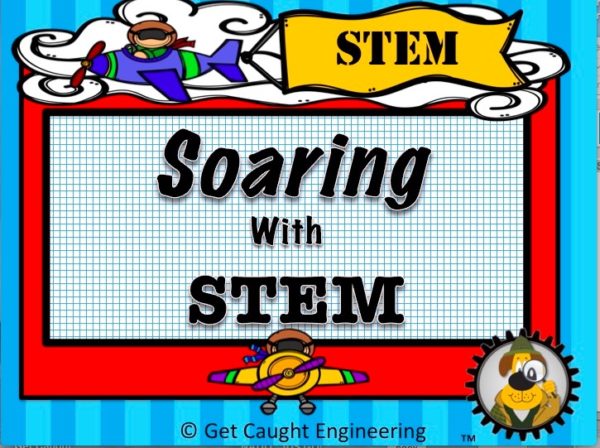 https://www.teacherspayteachers.com/Product/Soaring-with-STEM-A-Bundle-of-Aeronautical-Engineering-1830507
If you are looking for an end of the year all school event, The Great Paper Airplane Race is just the ticket. It provides a great opportunity to teach the basics of the engineering design process. Each class that participates holds a paper airplane engineering workshop and then has a play-off in each skill category. For an all school challenge, each grade also has a play-off to select a grade level winner. A final paper airplane challenge is conducted with each grade level winner.
 The Great Paper Airplane Race Events
Stealth – Longest flight time in air
Flight Tracker- Number of feet that plane travels
Landing Site – plane lands in trash can 8 feet from start line
Worm Hole – plane travels through a hula hoop balanced on a traffic cone that is 15 feet from start
Our packet includes everything from student handouts to directions for teachers, check off sheets, and awards. Add some copy paper for the airplanes and your student will be ready to soar with STEM!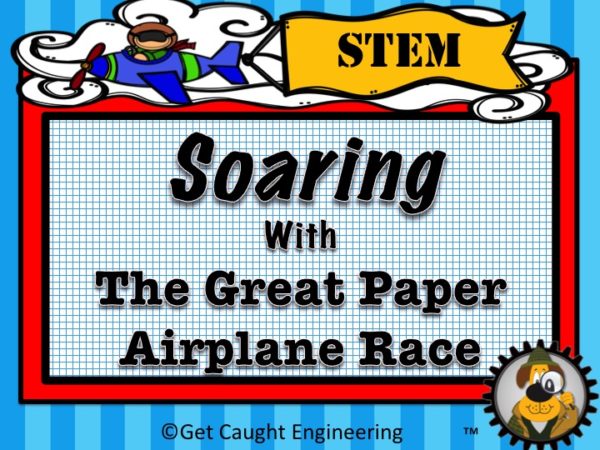 https://www.teacherspayteachers.com/Product/The-Great-Paper-Airplane- Challenge-Up-in-the-Air-with-STEM-and-Engineering-1830569
We hope you "Get Caught Engineering"!
Cheryl and Wendy
Airplane clipart provided by Creative Clips at https://www.teacherspayteachers.com/Store/Krista-Wallden
Get Caught Engineering
Teacher Pay Teachers Store
https://www.teacherspayteachers.com/Store/Get-Caught-Engineering-Stem-For-Kids
Follow our store to receive notice of new lessons and a monthly STEM newsletter
Facebook:
https://www.facebook.com/GetCaughtEngineering
Weekly updates of great STEM resources
Pinterest:
https://www.pinterest.com/getcaughtengin/
Hundreds of STEM and engineering ideas