Once upon a time, fairy tales were for the very young. They were read at bedtime or watched in Disney movies.But in a true to life "happily ever after" scenario, fairy tale literature is experiencing a revival these days. Recently, some of the most popular movies and television series and Broadway shows are inhabited by the fabulous characters straight from our childhood fairy tales. And we, at Get Caught Engineering, have been inspired by them to create engineering lessons that incorporate these well-loved tales and appeal to young and old alike.
Why combine Fairy Tales and STEM?
As educators, we understand the time crunch teachers experience every day and are big believers in integrating STEM lessons into other subjects. Fairy tales provide a wonderful springboard for developing an engineering lesson for several reasons:
Fairy tales are already part of the elementary school curriculum; therefore it is not an add-on.
Anything is possible in a fairy tale! The ideas for an engineering connection is limitless.
Fairy Tales encourage students to begin to problem solve and generate design ideas.
Children already know most of the fairy tales so time isn't spent on reading or reviewing a story.
Fairy Tales are short and the format makes it easy to discuss the plot and a problem.
 Begin with a "What if?" question
Trigger the creativity of children by asking them to imagine possibilities beyond the story that they know.
What if we create a tool, or system to help the characters solve their problem or escape the Giant?
What if we redesign or improve a tool that is already used in the story? Could Rapunzel have a different way to raise and lower people coming to her tower?
What if we save the princess, beat the dragon or overcome the Ogre or Troll in a new and different way? Could the three Billy Goats go around the Troll?With fiction, we are only limited by our own imagination! And remember…engineers often think out of the box to solve problems.
 Think Beyond "Happily Ever After" and "Once Upon a Time"
Think about what might have happened before the fairy tale started. Could a problem even be avoided by looking at the past? If the three pigs built an alarm before their unfortunate encounter with the Wolf, all would be safe. If Cinderella's father had a more secure saddle, he possibly would never have fallen off of his horse.
What about what may happen after the fairy tale ends? Where are Cinderella and Prince Charming going to live? Certainly not with the in-laws! What happened when Goldilocks told her mother about her encounter with the Three Bears? Someone needs to design and build some new furniture.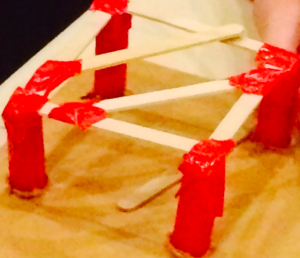 Engage the Engineering
 We have found that every fairy tale presents a problem in the plot that needs to be solved. Some ideas that we developed into engineering design process challenges include:
Rapunzel  – Create an elevator for the tower
Goldilocks – Engineer a new chair for Baby Bear
Jack and the Beanstalk – Develop a grabber for the golden egg
Cinderella – Design a castle to live in after the wedding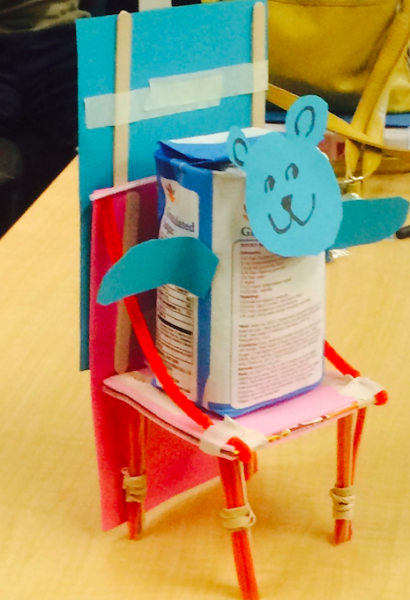 Or, rather than presenting the problem that needs to be solved to the students, make a list of possible problems that need solving from a particular tale. Let the students choose which problem they would like to solve. Not everyone need solve the same problem! And it is always interesting to watch two or three groups solve the same problem in different ways.
Need some prepared STEM and fairy tale lessons? Our Teacher Pay Teachers store has ten individual fairy tale lessons available to download. In addition, we have two fairy tale bundles of activities that explore many aspects of engineering.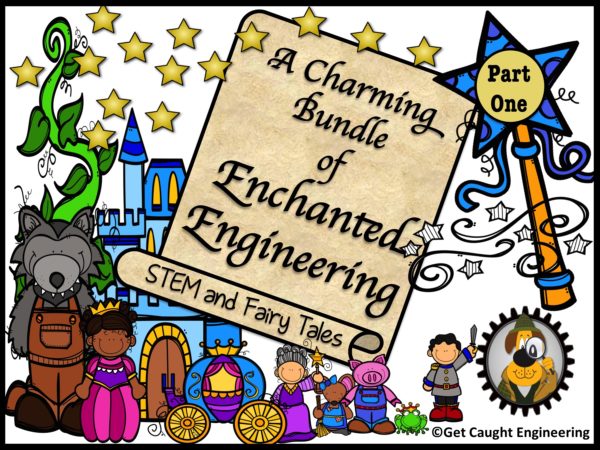 A Charming Bundle of Enchanted Engineering : Part One
https://www.teacherspayteachers.com/Product/STEM-Fairy-Tales-A-Charming-Bundle-of-Enchanted-Engineering-1115567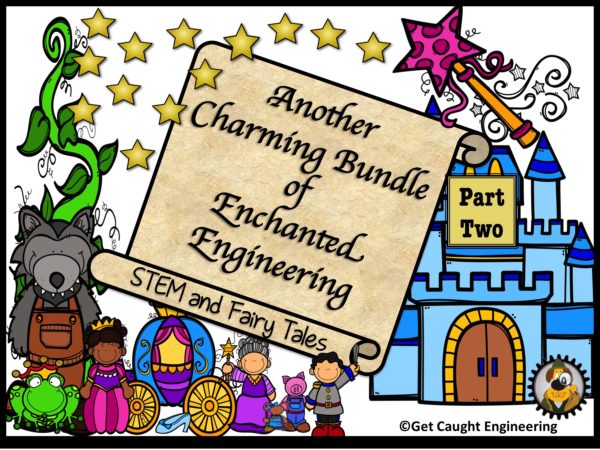 Another Charming Bundle of Enchanted Engineering: Part Two
https://www.teacherspayteachers.com/Product/STEM-Fairy-Tales-Book-2-Another-Charming-Bundle-of-Enchanted-Engineering-1740271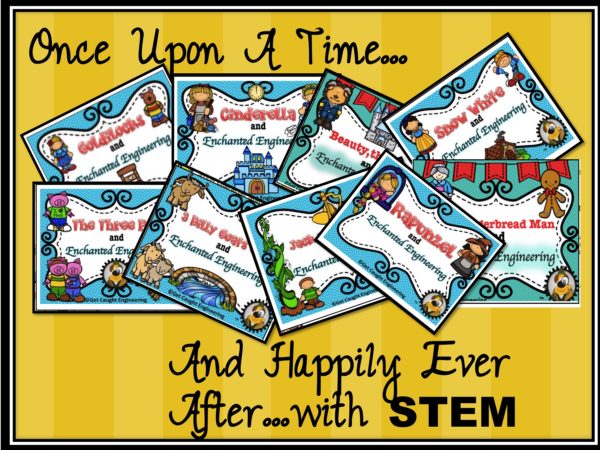 Enchanted Engineering : Fairy Tales and STEM!
https://www.teacherspayteachers.com/Store/Get-Caught-Engineering-Stem-For-Kids/Category/Enchanted-Engineering-Fairy-Tales-and-STEM-222356
Want to try one of the Enchanted Enchanted lessons? We have a freebie to get you started!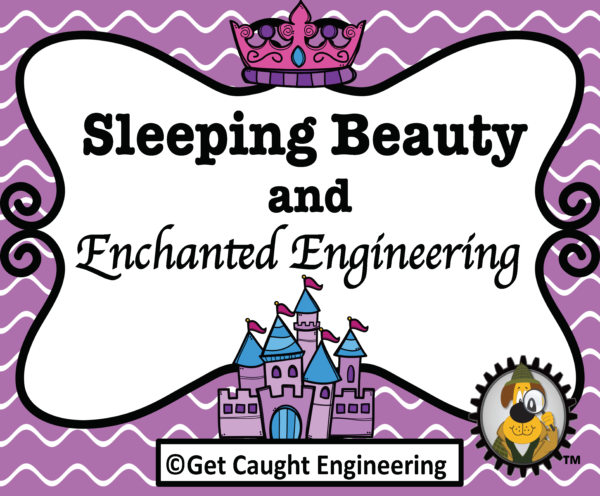 Sleeping Beauty and Enchanted Engineering
https://www.teacherspayteachers.com/Product/Sleeping-Beauty-and-Enchanted-Engineering-Happily-Ever-After-with-STEM-1850753
Once your students engineer solutions to a few fairy tale problems, we're sure that these will be some of their favorite STEM activities.
We hope you and your students "Get Caught Engineering"!
Wendy and Cheryl
WWW. Get Caught Engineering.com
Clipart pictures and graphics for this blog and linked lessons are from:
KristaWallden:https://www.teacherspayteachers.com/Store/Krista-Wallden
ScrappinDoodles:https://www.teacherspayteachers.com/Store/Scrappin-Doodles
EduClips:https://www.teacherspayteachers.com/Store/Educlips