Get Caught Engineering is delighted to have Jesse Kraft as our guest blogger this month. Jesse is the award winning principal of Providence Elementary School in Fairfax, Virginia. His insight and leadership has contributed to the development of an amazing STEM lab at his school. We both worked with Jesse when he was a classroom teacher (and he also taught our children). This guy is the real deal and we are so excited that he is sharing his principal's perspective on building a STEM program at a school. Thanks Jesse!
A Principal's Perspective: Why Engineering?
By Jesse Kraft
As a principal, I have to ensure that the curriculum gets delivered, that students' test scores are strong enough, and that we're doing all of the things schools are supposed to do in this accountability age. But this is not why any of us went into education, is it?
If I am to be a principal with vision, standardized test scores won't define me. If I am fortunate enough to supervise the absolute best teachers, they will not be remembered and revered for their class's pass rates. Every educator who entered this profession wanting to make a difference knows this. Yet here we are, grinding away each year with our students – spending too much class time on things that mean too little. When the curriculum is so huge, what choice do you have but to plow through at a fast pace?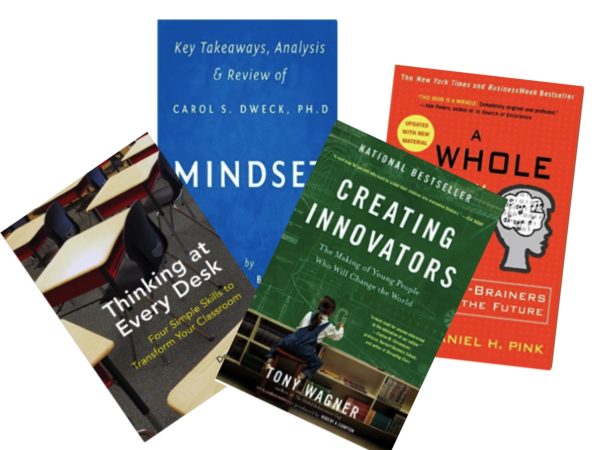 It took a few years for me to finally do what was right for kids and teachers. I wrapped my head around the research of Tony Wagner, Carol Dweck, Dan Pink, Derek & Laura Cabrera and others who suggested what might be the right things to focus on if we wanted to nurture students who will grow to be successful adults. To unlock innovator skills, promote growth mindsets, foster grit, and teach patterns of thinking skills, we would not be relying on the state standards of learning. We'd be going our own way.
Please understand that I did not read or learn from all of these brilliant people in one magical summer. I'd been growing gradually over many years. I just wasn't really doing anything about it. Each August, when planning the year ahead for my students and staff, I'd start with these aspirational goals. But then I'd scrap them once test score reports came in or the system laid out its latest initiative. Then it was back to the grind! I might take some steps toward building a better student, but nothing too dramatic.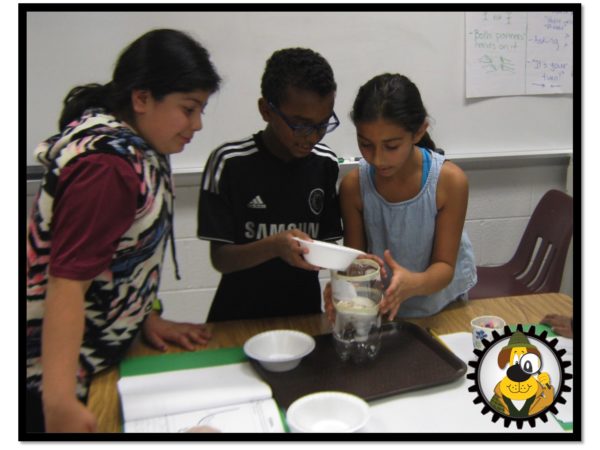 Four years ago, however, it all came together. Maybe I'd learned enough to build the framework for our eventual STEM program. Maybe I had just gotten sick of having a school vision statement that wanted "21st century skills" for all students, even though our staff had never really tried to define what that means. Maybe I just wanted to connect with the reason I wanted to be a teacher in the first place.
After working through the summer with teacher leaders, we'd redefined the purpose of our school. We were going to build a program during the school day for all students that functioned to teach them clearly-defined innovator skills.   But the projects or challenges that we needed to accomplish this were not easily found in the existing curriculum. Trust me, we tried! At the end of the day, engineering emerged as the best discipline to work from.
Engineers build things, and they can do so under challenging conditions. They work collaboratively in teams. They use the engineering design process, a cycle of planning, testing designs, failing, learning, and planning again. They're resilient. They think critically and creatively. Imagine how amazing it would be to immerse students in design and building projects on a regular basis – they'd learn the innovator skills that we knew our school should be teaching them.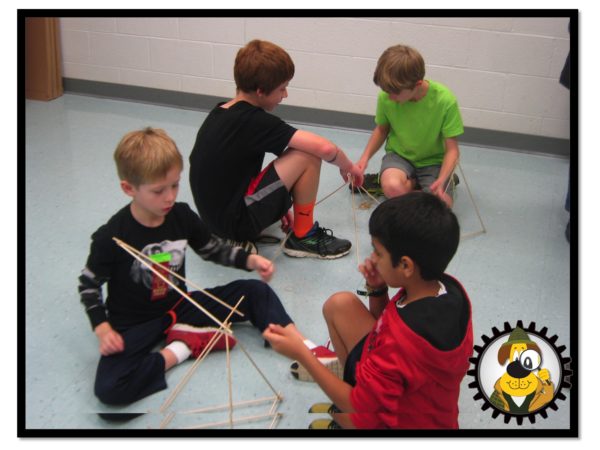 Fast forward a few years. Providence Elementary School has a unique, engineering-themed STEM Lab experience for all students in K-6, Title I school. When our STEM teachers present a class with its latest challenge, they see a pronounced level of effective collaboration because the students work together often enough to know how to do it right.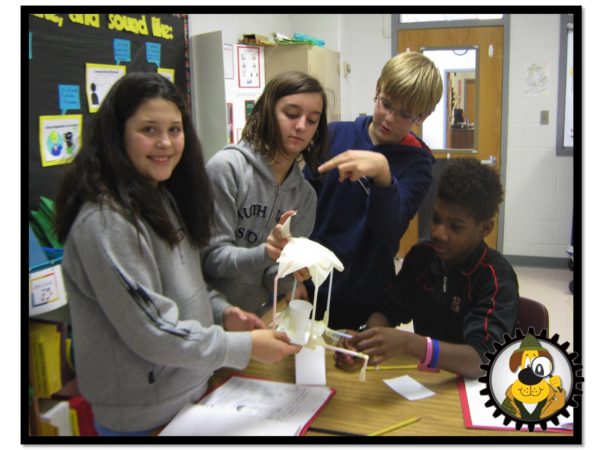 They see LEP students contributing and demonstrating the growth mindset that their gifted teammates might not yet possess. They see ideas popping. They see grit on display when students build a structure, watch it fail, and rebuild.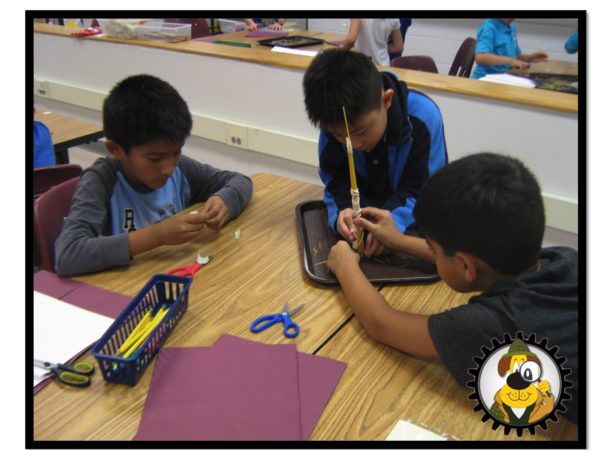 They see kids talking about their thinking skills. It's what school is supposed to look like. It's a joyful experience for a teacher and a memorable, important experience for each student.
For the principal, it's deeply fulfilling.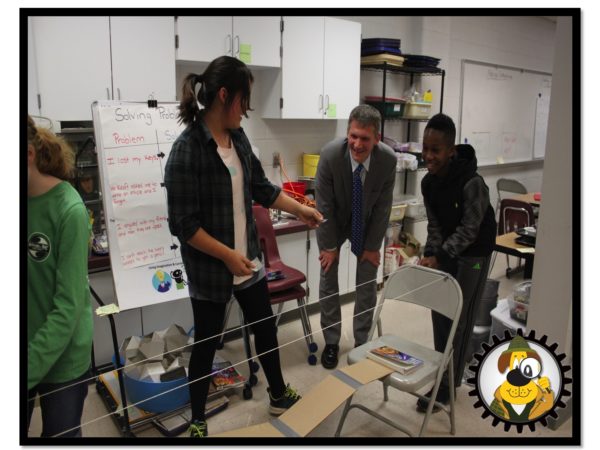 The implementation of our program has cost us time for instruction in other subject areas. After all, there is no formal, required engineering curriculum (thank God!). The addition of something new that cuts into teachers' time to teach the required curricula has caused us some stress, and it has had an impact on some standardized tests scores. Yet, we survive and thrive. Our school now has a vision that means something and is being realized. Our teachers have a higher purpose, and our students are getting what students are supposed to get – keys to the future.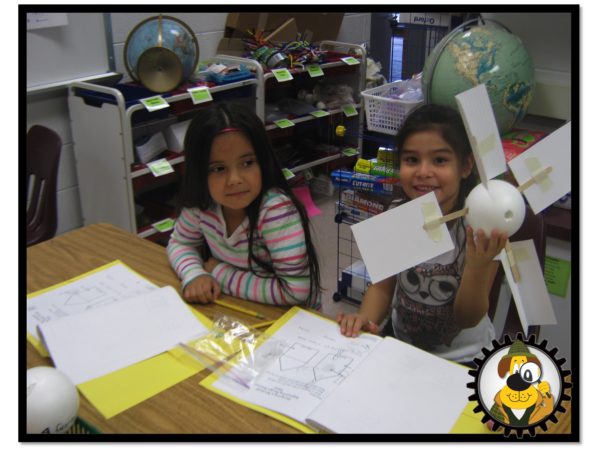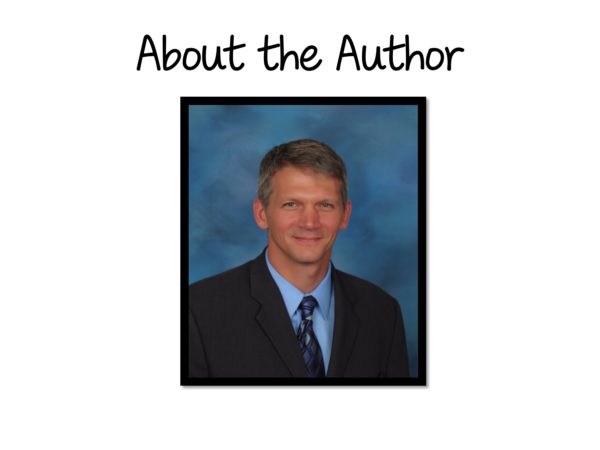 Jesse Kraft is a 20 year veteran of Fairfax County Public Schools.  Now in his seventh year as principal of Providence, he's most proud of the school's unique STEM Lab, which was established in 2012.  Providence STEM Lab was recognized by the Virginia Math & Science Coalition as one of its "Programs that Work" in 2014 and was awarded the Program Excellence Award by the International Technology & Engineering Educators Association in 2016.  Mr. Kraft was awarded the Educational Leadership Award from Leadership Fairfax, Inc. in 2015.  He lives in Centreville, Virginia with his wife and three young children.