As we write this blog, the snow is blowing and piling up outside our windows here in Virginia. We see the future workload of shoveling snow in sidewalks and digging out cars. But as the snow levels increase, kids see the possibility for building and constructing everything from snowball fight walls to sled runs. Children immediately become structural engineers and problem solvers as they build snow forts and snowmen. Some kids turn to systems engineering as they create an assembly line to rapidly make and stockpile snowballs. During a snow day kids are literally knee deep in frosty engineering opportunities and challenges. As wonderful as this winter wonderland is, eventually schools reopen and students head back. This usually means indoor recess for days upon days. Typical indoor recess can quickly lose its charm. What a great time to turn the recess period into an engineering event!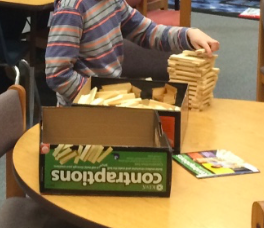 Low-Prep STEM for  Indoor Recess 
One of the easiest ways to accomplish this it to pull out a variety of building blocks. Keva Planks, Lincoln Logs, and Zoobs are a great way for the students to put on their engineering caps and create amazing structures. And they never seem to tire of the opportunity to let their imaginations run wild. Another idea is to bring out the dominoes that are usually in the math center. Set up a challenge to see who can build the biggest or most intricate domino rally. No blocks? No problem! Just think "out of the box" and search your cupboards for anything that might work for building structures. Straws, pipe cleaners, popsicle sticks, index cards, rulers, or pencils all provide interesting challenges for stacking and constructing. Try some of our Engineering Energizers for some low-prep ideas. Our Squish and Stick Towers (that uses only small marshmallows and pasta) is popular with all ages.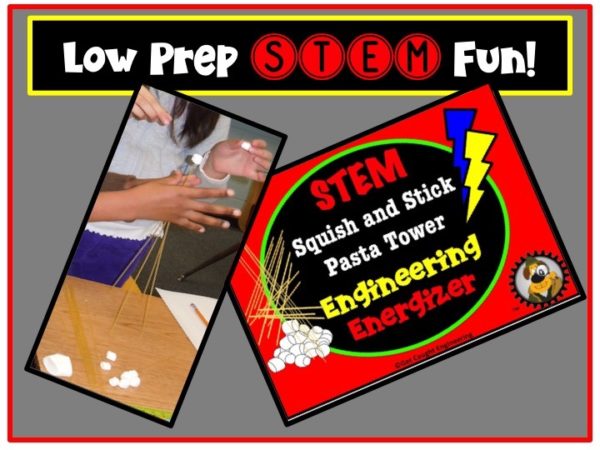 Engineering Energizer- Squish and Stick Pasta Tower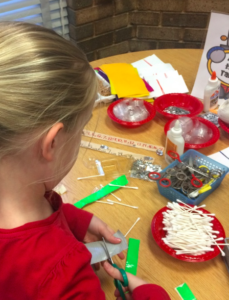 How About a Tinker Lab for Your Kiddos?
Been thinking about opening a Maker Space in your classroom? Now is the perfect time to introduce this as it can be an exciting new outlet for your students' creativity. You can start small with a few materials that you have around your classrooms. String, popsicle sticks, tape, glue, toothpicks, foil, and pipe cleaners lend themselves to exploration and creation. Duct tape is always a hit at our lab and is a great addition for creating everything from bracelets to wallets to fancy decorated whatchamacallits. Don't forget to send out a donation request to parents to add to your equipment and materials. Need some ideas to get them thinking? At our Teachers pay Teachers store we have some Maker Space Task Cards that will add some focused thinking to your center.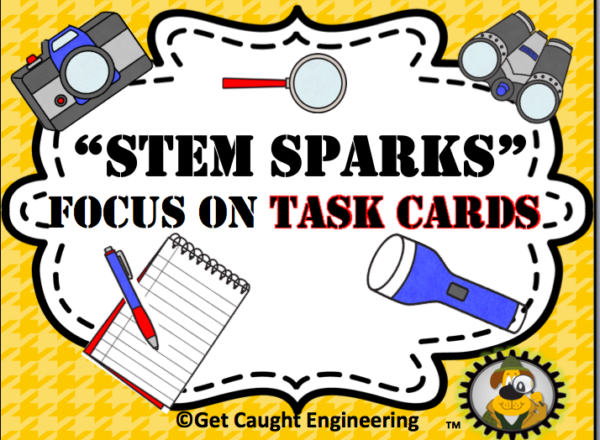 STEM Sparks – Maker Space Task Cards
Kids Itching to be Outside In the Snow, But the Playground is Off-Limits?
Try some winter themed engineering activities that celebrate the weather but keep the kids warm and toasty inside.
*Challenge your kiddos to design a container that keeps an ice cube frozen for the longest time.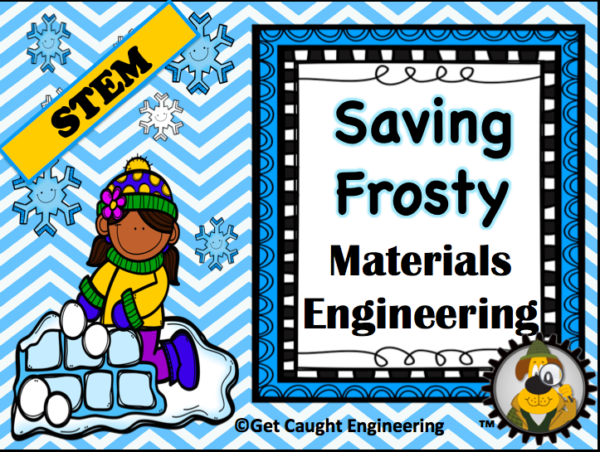 *An indoor snowball fight using catapults and marshmallows or cotton balls will be lots of fun and will provide some great review of simple machines.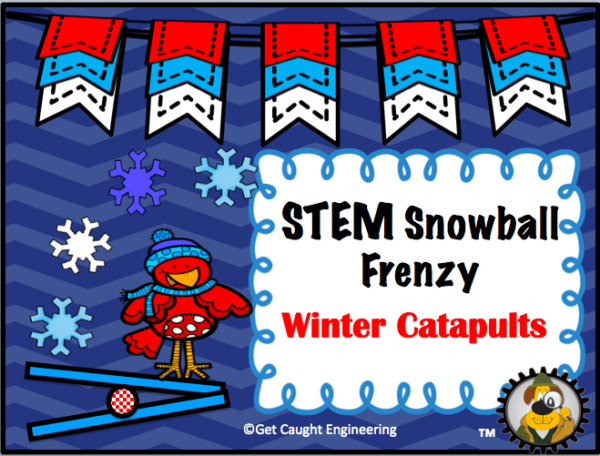 *Launch into system engineering with a Snowman Factory.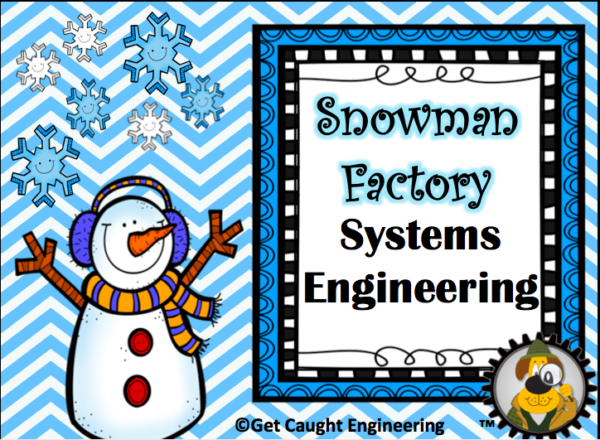 *The Kids might be tired of the movie Frozen by now, but watch them perk up when you introduce some frozen engineering tasks. Ice cubes will suddenly become intriguing! They won't want to "let it go".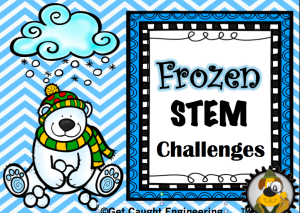 Slide into STEM with a Freebie from Get Caught Engineering!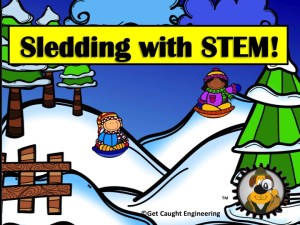 Add an engineering activity about sleds and your students will be eager to explore physical science during recess. Our FREEBIE "Sledding with STEM" includes a teacher guide with helpful notes, student handouts, a rubric, inquiry questions and an engineering design process poster.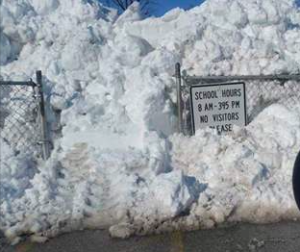 So don't let Cabin Fever take over your indoor recess.
Be ready with some STEM ideas and help your kids "Chill Out with STEM" this winter.
We hope you "Get Caught Engineering"
Wendy and Cheryl